Axxis Open Face helmets
Buy your Axxis helmet online at Helmetdiscounter. With a stock of 1000+ Axxis open face helmets, Helmetdiscounter offers a wide range for any rider. Thanks to the ECE approval, your Axxis jet helmet can be used on public roads throughout Europe as a moped, scooter or motorcycle helmet. Helmetdiscounter now offers a 5-year warranty on all Axxis helmets and has a lowest price guarantee!

What is an AXXIS Jet helmet?
A jet helmet is an open face helmet, with an optional sunvisor, clear visor or even both. A jet helmet offers a lot of freedom and fresh air. Excellent for use on both motorcycles or vespa style scooter. Axxis offers great value for money with a wide range of models and prints. Making it one of the most popular brands on the current market.

The different types of AXXIS jet helmets
Axxis open face helmets come in a wide range of models; ranging from a simple small shell helmet with a long visor, like the Square or the Metro. But also the retro style helmets of the Hornet SV, which include an internal sunvisor and press studs to accessorize your helmet for a gorgeous classic look. The beautiful Raven and Mirage combinee both the long clear visor with an internal sunvisor. Easily recognizable by the SV.

Why go for an AXXIS jet helmet?
- Low price
- Freedom with an open face
- Fits most buddy seats
- Excellent fit

I am interested; what should I do?
Looking for an Axxis jet helmet? Then quickly check out the complete range on Helmetdiscounter.eu. Our store shows the wide range of options for all available models and prints. Check out our listings for the specifications. Order from Helmetdiscounter for the lowest price, super fast deliveries and the latest discounts.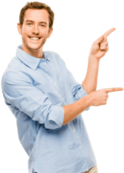 Need help?
Tel +31 85 760 4050
info@helmetdiscounter.com